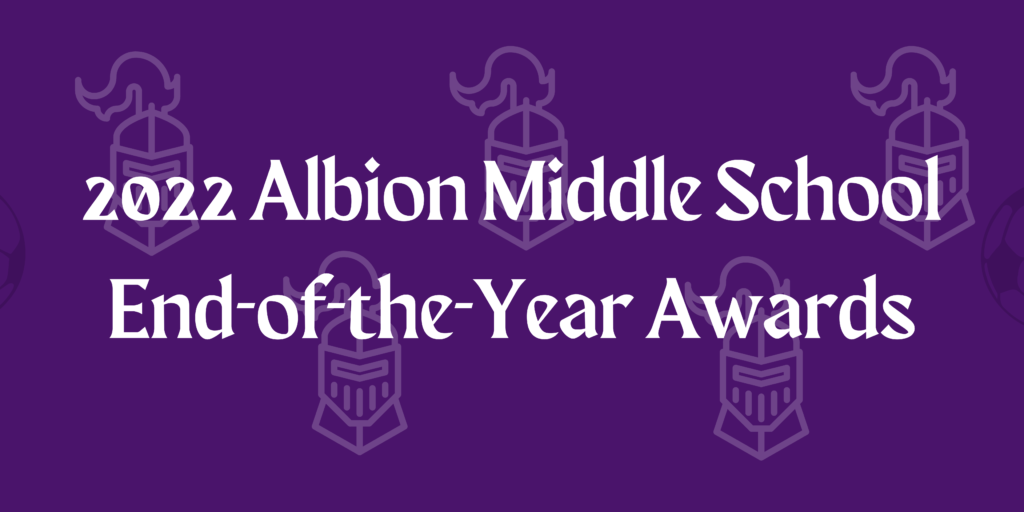 On May 23, 2021  students were honored for the following awards: 
KNIGHT OF THE ROUND TABLE AWARD
Knight of the Round Table students are students who demonstrate academic excellence in all of their classes. They take responsibility for their learning, are hard workers, and are motivated to always do their best. In class, they ask insightful questions and are engaged in their teachers' lessons. They have outstanding citizenship, treat others with respect, and always have a positive attitude.
Sixth Grade
Calvin Auman
Ezra Jones
Abigail Eliason
Macalister Gunn
Adalyn Poelman
Autumn Borla
Sam Bradburn
Leah Partain
Tessa Nelson
Phoebe Rosevear
Seventh Grade
Abigail Aure
Erin Saunders
Brea Anderson
Hunter Herrington
Easton Evers
Susanna Hunter
Jane Sadowski
Owen Hanson
Tessa Whitney
Corbin Nielsen
Eighth Grade
Madelyn Boyack
Anna Miner
Kenna Hanson
Brinley El-Bakri
Londyn Green
James Robbins
Payton Morzelewski
Kate Andersen
Wilder Strong
Clara Partain
SWORD IN THE STONE AWARD
Sword in the Stone students are students who have worked extremely hard to improve their grades and/or citizenship. They have had great perseverance and have put in the extra effort, which has helped them succeed. They have the ability to set academic goals, plans, and self-regulate their learning. In doing all of these things, they have had a positive attitude and when needed, have reached out to their teachers for help to ensure their success.
Sixth Grade
Taylor Oliphant
Bella Hansen
Isabella Archuleta
Channing Astin
Jake Ylst
Lydia Hansen
Alyssa Tillotson
Gracie Morris
Dallas Freed
Quinten Wolf
Seventh Grade
Lindsey Holtry
Argo Tarr
Garrett Oviatt
Brook Rosvall
Chris Freed
Ruby (Windsor) Cannon
Leslie Burnham
Grace Janke
Easton Putzke
Sean Kavanaugh
Eighth Grade
Gabe Abbott
James Oliphant
Samuel Stephens
Jackson Roth
Trevor Wilkinson
Sophie Yates
Brooklyn Poulsen
Fernando Cortez
Christopher (Topher) Willmore
Tyler Broome
THE KNIGHT IN SHINING ARMOR AWARD
The Knight in Shining Armor Award is given to students who have continued to serve as exemplary members of our Albion school community. These students know what it means to be a true friend and practice these skills daily. They show compassion for their peers, they understand the value of a positive school environment, and they help to cultivate this through their honesty and positive attitude. These students provide a model of behavior and character that we hope all students strive to emulate – we have no doubt in the bright future ahead of these Knights in Shining Armor.
Sixth Grade
Mary Jane Robbins
Landon Summers
Annie Simmons
Savanna Zenger
Marshall Madsen
Ivy Steele
Showqu Louza
Taylor Herrington
Emma Ganic
Madi Best
Seventh Grade
Andrew Young
Sadie Trinity
Clair Stout
Anders Theurer
Sean Kavanaugh
Damien Benash
Shelby Wells
Ethan Lockhart
Beckham Peterson
Mckayla Johnson
Eighth Grade
Henry Owen
Hazel Smith
Kira Gardner
Rowan Blair
Gracelyn Tippetts
Grace Hunter
Hannah Wixom
Ellie Jones
Lucy Hammell
Michael Fisher