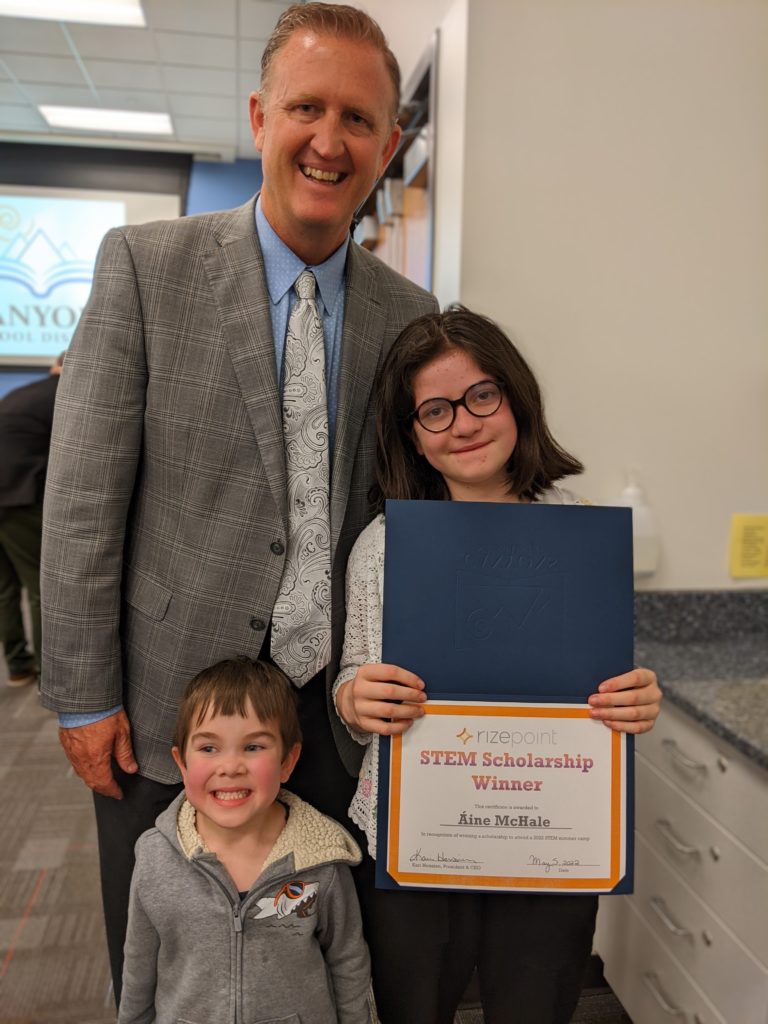 At a ceremony held at the district offices on May 5, Albion sixth grader Aine McHale was awarded one of 20 RizePoint scholarships presented to students in grades 5 through 10 in the Canyons School District.
RizePoint is an industry leader in quality management software and actively seeks to support children wishing to explore their interests and abilities in STEM fields.
Each scholarship finances a slot at a summer camp that focuses on the STEM subject that most interests each student individually.
Congratulations Aine! Thank you for representing Albion with your skills and creativity!