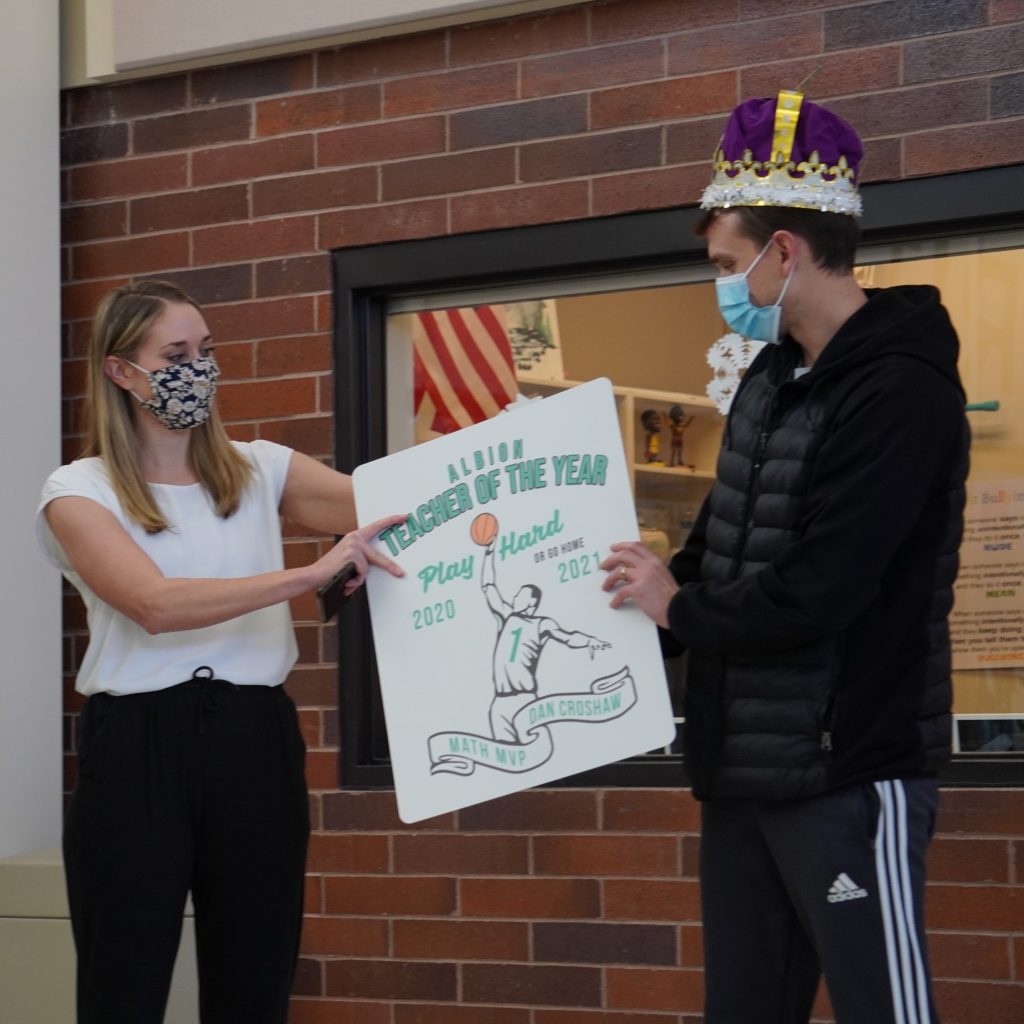 It took him a while to leave another profession and become a teacher, but it seems like Dan Croshaw was born to teach. His math students are the ones who benefit the most from his career decision. 
Mr. Croshaw quietly and profoundly influences his students through engaging instruction, an outrageously creative personality, using technology, and by analyzing student success data. His classes love the impactful and funny videos he puts on Canvas. One parent admitted that their family still sings his parody of Post Malone's "Circles," which he made during the Circles Unit in math. The way he challenges students, teachers, and himself to try new things is much admired. 
"Dan was born to be a math teacher and his leadership to his actions is incredibly impressive," one colleague remarked. "We could not be luckier to have him." Students can feel that he truly cares about them and their success. His personal touch is endearing and effective. Kids relate to him, and he helps them believe that math success is achievable for all. "He is making math fun, meaningful, and memorable for his students," Principal Molly Hart said. "This past year has been strange for everyone, but he provides a kindness and lightheartedness that is much needed for kids, especially middle school aged kids, and they are lucky to have his influence." 
Albion is proud to announce Dan Croshow as the school's 2021 Teacher of the Year!